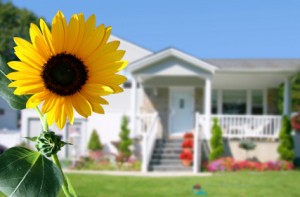 Clean Green Energy can provide your home with the most advanced biofuels on the market, which can extend the life of your equipment while cleaning and lubricating the system. Don't worry about how old your equipment is when you make the switch to Clean Green Biofuels. You will see significant results even at lower blends of our advanced fuel with no equipment modifications necessary. Fuel usage should be reduced because less soot builds up on the heat exchange surfaces. Most service related issues are also eliminated because our fuel is so clean.

Saving on fuel and service while reducing our dependency on fossil fuels and foreign imports; That makes good sense to us.
If you want even greater savings, our experts can maximize the efficiency of your current system, or recommend cost effective efficiency upgrades. We can also upgrade your whole system if you are interested in saving up to 50% or more on your heating costs. Our ultra clean fuel gives you the option of using condensing boiler technology with AFUE efficiencies over 95%. You don't even need a chimney to utilize these efficient systems.
Did we mention that our advanced Biofuels, at blends as low as 13%, have a cleaner burn signature than natural gas? Our pure Biofuel is a safer fuel than petroleum or gas, is ten times less toxic than table salt and it biodegrades as fast as sugar. Our pure Biofuel reduces net lifecycle carbon dioxide emissions by 78% compared to petroleum diesel and is carbon neutral as a fuel. Emissions of particulate in exhaust drops 68%, carbon monoxide drops by 46% and sulfur oxides are completely eliminated.
Other suppliers currently deliver a dirty, high sulfur diesel we know as heating oil. We deliver Clean Green Biofuel mixed with the cleanest petroleum products. Biofuels come in many forms, and they are often mixed with the old, dirty fuels to save money, resulting in little benefit to you the customer. Hauling dirty fuels in the same trucks as cleaner fuels can also contaminate fuel, destroying much of the benefit. Clean Green Energy delivers only the cleanest fuels with the highest standards because we want what's best for your equipment, the environment and for you.